Categories
Browse our various poster categories, we carry everything from Movie and Television Posters to Pulp Artwork and Vintage Magazine Covers!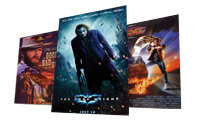 Movie Posters
We have movie posters from all over the world, from the early silent films all the way up to upcoming blockbusters.
View Movie Posters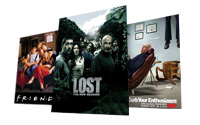 Television (TV) Posters
Some of our favorite characters and storylines have been from TV shows, and here at
Movie Poster Shop
, we have an enormous selection of incredlbe TV posters. From your favorite show when you were growing up to the latest pilots that may not make it past sweeps season, you can find the TV poster you've been searching for here!
View Television Posters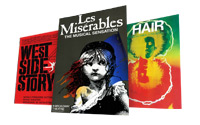 Broadway Posters
The silver screen doesn't get all the glory around here. Some of the greatest actors and music come from masterpieces like "Cats", "Les Miserables", and "Phantom of the Opera". Whether it's the Must-See show to the Off-Broadway Diamond-in-the-Rough, you'll find a great selection of Broadway posters at
Movie Poster Shop
.
View Broadway Posters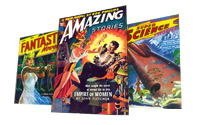 Pulp Posters
Pulp magazines and books have long been a source for some incredible artwork. Journey back to a time when books cost a quarter and your imagination was all that was needed for an afternoon adventure. We have hundreds of posters that celebrate the artwork from the 1930s to 50s pulp era and spanning westerns, horror, sci-fi, and more!
View Pulp Posters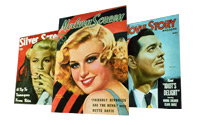 Vintage Covers
Who doesn't love vintage?!
Movie Poster Shop
has a number of exclusive vintage Hollywood magazine covers representing a bygone era. These exceptional posters feature classic Hollywood stars from the 1930s through the 50s and celebrate the magic that came from the Golden Age of cinema.
View Vintage Covers